I bought Eric Curl's advent calendar for my son!
I decided to decorate it in the hostel as there is no place to put it as a house!
I'd recommend this calendar. soooo cute
Another thing I would like to recommend is  an exhibition called "HINOA".
It's joint exhibition which is 3 people exhibition of knitting.
Our customer " Hara san " join this exhibition
It is being held "Hon to Jiyuu" until November 30th!!
Hara san's unpublished work (illustration) can also be seen !!!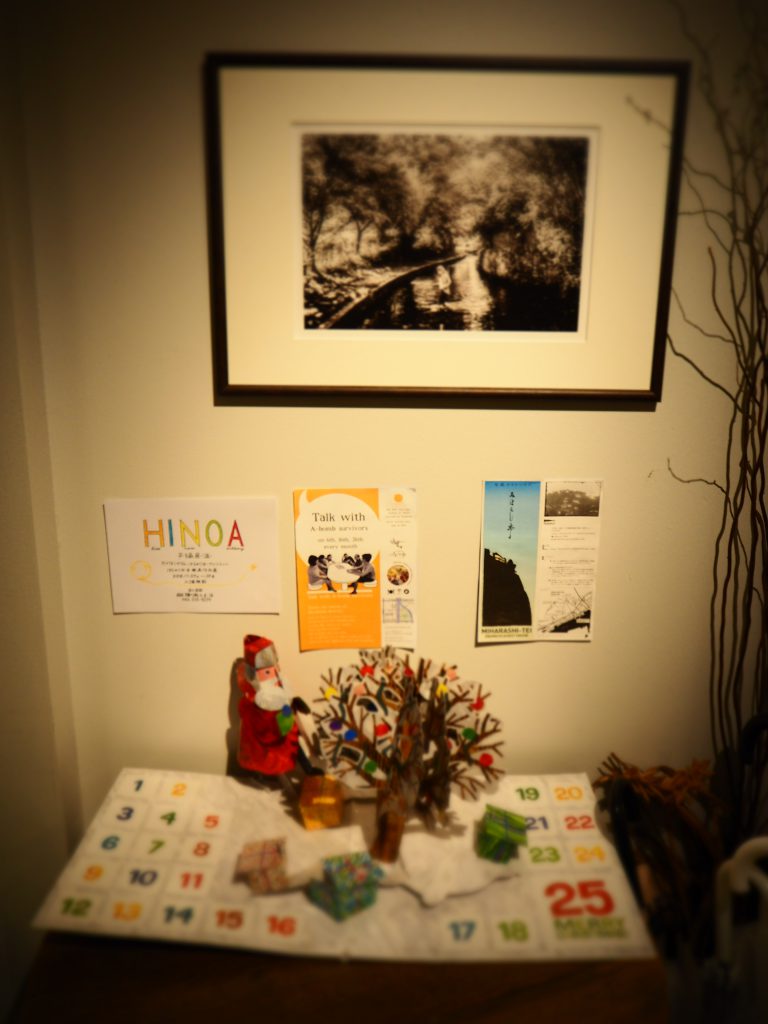 Also It's Hara san's illustration.
You can see the Totto!!!